Clifton Rugby Football Club History

Sir Alfred Hubert Roy Fedden
More commonly known as Roy Fedden he was born on the 6 th June 1885 in Bristol, the youngest son of Henry Fedden, a Bristol sugar merchant, of St Mary's, Stoke Bishop, and his wife, Mary Elizabeth, daughter of the Revd Samuel Romilly Hall, also of Bristol.
He was educated at Clifton College from 1895 to 1904. Fedden's family was the first in the area to own a car. This early influence almost certainly led to his future career. While at Clifton College he did not do well scholastically and was known primarily for sports. He played in the 1899 Clifton College match in which A.E.J.Collins scored 628. After graduation, he declined to enter the Army, the "normal route" for students at Clifton, and announced he would apprentice as an engineer. He then attended the Merchant Venturers College in Bristol. He joined Clifton RFC in 1905-06.
Back Row (L-R): C.W.Baker, G.F.Matthews, E.Gardiner, R.Fedden, H.G.W.Prideaux, P.T.Rowe, F.J.Hannam. Middle Row: A.J.Gardner, F.T.Boucher, E.F.Eberle, E.J.G.Higham, E.Briggs, C.M.Welsby. On Ground: A.L.Weir, R.Witchell, A.Gardiner, L.W.D.Wathen.
Above Clifton XV 1907-08 with Roy Feddon standing in the centre.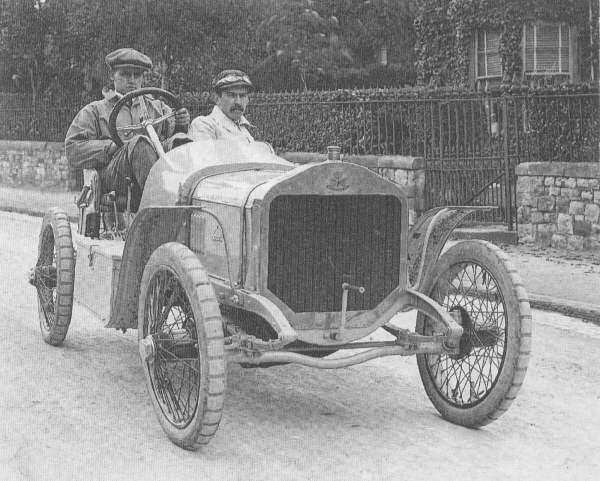 Above Roy Fedden at the wheel of a 1910 Racer.
He established the engine building department of the Bristol Aeroplane Co in 1920, where he was chief engineer until 1942. Initiating a famous range of piston engines, including the Pegasus and Hercules, he was also notable for his unique development of the sleeve-valve engine. He held a variety of governmental and international posts until 1960, and was president of the Royal Aeronautical Society in 1938, 1939, and 1945. For his role in creating some of the most successful aircraft engines of the era, Fedden was knighted in 1942.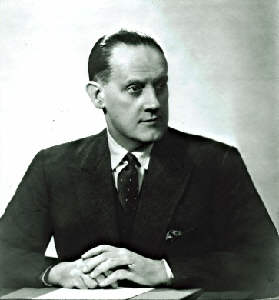 Although Fedden had created a long line of hugely successful engines for Bristol, he had fought constantly with management over funding priorities. Without Butler's influence it seems Fedden "had enough", and shortly after being knighted, he left Bristol to take up a variety of positions within the Government. On his return, Duncan and Fedden set up Roy Fedden Ltd. in 1945. He then turned to a new turboprop design which also found little interest. Finally they decided to design their own car, powered by a three-cylinder air-cooled radial, but they found it had serious handling problems and tended to flip over when being cornered hard. After this, Fedden worked for a time consulting with George Dowty, but soon retired and spent his time teaching at the College of Aeronautics at Cranfield University.
Above Roy Fedden standing by the River Usk.
He died on the 21st of November 1973.