Clifton Rugby Football Club History

Hugh Wharton Myddleton Parr
Lieutenant Hugh Wharton Myddleton Parr - Regiment: South Staffordshire Regiment Unit Text: 5th Bn. Age: 35 Date of Death: 05/05/1915 Additional information: Son of the Rev. R. Henning Parr, 1st Vicar of St. Martin's, Scarborough. Casualty Type: Commonwealth War Dead Grave/Memorial Reference: I. F. 19. Cemetery: ST. QUENTIN CABARET MILITARY CEMETERY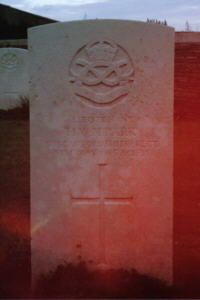 Lieutenant H W M Parr Bristol Evening News May 18 th 1915
Above St. Martin's, Scarborough.
The death is announced in the recent action round Ypres of Lieutenant H W M Parr..... A master of Clifton College. He was.... of the College OTC and in..... volunteered for active service and was..... to the 5th South Staffs.
Ltnt Parr was a keen tennis player.... Took a great interest in golf, being a... the Bristol and Clifton Club at...... Memorial service was held in the...... The 'Death March' in "Saul".
Hugh Parr was a Clifton College pupil from 1891-1901 and a Master from 1909-1914
His pupil entry in the 1947 Clifton College Register says
4406 Parr, Hugh Wharton Myddleton Parr; b.14.10.81. br. 2961; NT; C-VI; CAP; Capt., Cadet Crops; L1901; Oriel, Oxf.; Asst. Master Clifton Coll. (M206); 1914 War, Lt., 5th S. Staffs Regt.; k(action), 1915.
The 1912 Clifton College Registry adds that he was the son on Rev. R. H. Parr of Scarborough.
He joined Clifton RFC in 1903-04
Unfortunateley his face was obscured in the 1909 photo of Clifton College Masters.
When he died, on the 15th May 1915, he was under the command of a school colleague who related his death
"About one o'clock this morning he was out in front of his trench with a party of men fixing some barbed wire entanglements. A chance bullet, fired at random by a German sentry, who may have detected the noise of men at work, hit him in the neck, and he died almost immediately. I need not tell you what a valuable officer he was. He was one of the very best. Everyone loved him, and his men would do anything for him. Some of them fairly broke down when they knew he had gone. His Captain is inconsolable. It is a grievios bitter loss, and hard to bear, but the war is taking toll of our best, and before it is over will drain the best blood in England very deep. We must steel our hearts and set our teeth to face much more than we have so far endured before the end will be in sight. We are fighting nothing less than Satan and all his angels, and must comport ourselves accordingly."
His name on the Clifton College Memorial Arch.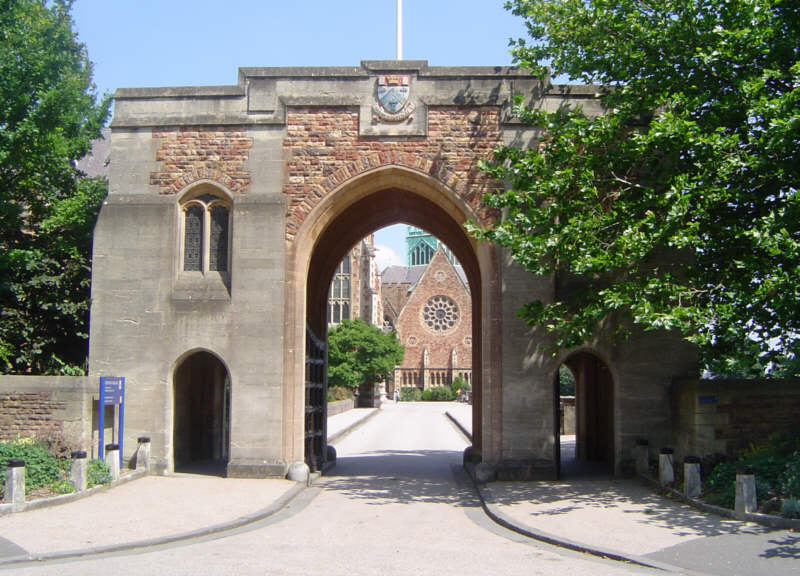 Above the Clifton College Memorial arch at the entrance to Clifton College in 2008.