Clifton Rugby Football Club History

Captain Alan Caldicott - Regiment: Loyal North Lancs. (10th Bn.). He was posted to the King's African Rifles (Attached 1st/2nd) and was killed or died of wounds on 7th December 1916 and is buried in Dar es Salaam, plaque number F39 in what is now Tanzania. Born in 1887; resided at 4 Spencer Road, Coventry; educated at Lindley Lodge near Nuneaton, and Bradfield College; employed by W.D and H.O Wills, Ltd, of Bristol. Enlisted September 1914.
Born on 19th
March
1887. He was educated at Bradfield College. from September 1901 to July 1905.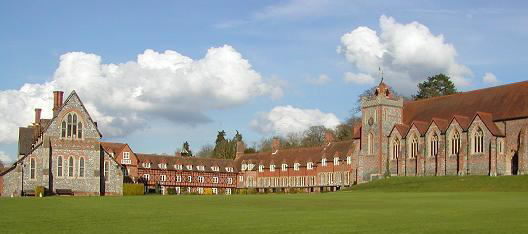 Above Bradfield College, Berkshire.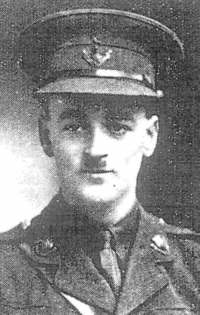 Above Captain Alan Caldicott
He worked for the Imperial Tobacco Company, Blantyre. Nyassaland, in 1907. Nyassaland is now known as Malawi. Blantyre is its largest city, although not its capital city.
At the outbreak of the First World War Tanzania was the core of German East Africa.
From the invasion of April 1915, Commonwealth forces fought a protracted and difficult campaign against a relatively small but highly skilled German force under the command of General von Lettow-Vorbeck.
In December 1916 General Smuts launched an offensive in German East Africa designed to prevent a merger of the two main German forces and to trap Lettow-Vorbeck, or at least to bring him to that elusive decisive engagement which would end the campaign.
Van Deventer, operating south of Iringa, was slowed by mountains covered with dense bush and valleys the rains had filled with water. He was late and once again Lettow-Vorbeck slipped through his fingers, this time by crossing at Rufugi. As Lettow-Vorbeck once said "There is always a way out, even of an apparently hopeless position, if the leader makes his mind up to face the risks".
In this attempt to confront the German forces in German East Africa, Captain Alan Caldicott was killed. The Regimental History regrettably, does not note the circumstances.
When the Germans finally surrendered on 23 November 1918, twelve days after the European armistice, their numbers had been reduced to 155 European and 1,168 African troops.
Dar es Salaam was the capital of German East Africa. On 8 August 1914, the first recorded British action of the war took place here, when HMS Astraea shelled the German wireless station and boarded and disabled two merchant ships - the "Konig" and the "Feldmarschall". The Royal Navy systematically shelled the city from mid August 1916, and at 8 am on 4 September the deputy burgomaster was received aboard H.M.S. "Echo" to accept the terms of surrender. Troops, headed by the 129th Baluchis, then entered the city. On 12 September 1916, Divisional GHQ moved to Dar es Salaam, and later No 3 East African Stationary Hospital was stationed there. The town became the chief sea base for movement of supplies and for the evacuation of the sick and wounded.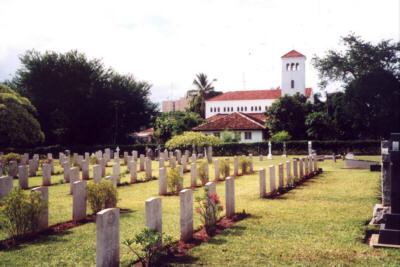 Above Dar es Saam Cemetry
National Archives Reference WO339/25689
Born 19.03.1887. Unmarried St Michael, Coventry, Warwickshire
Address: Sloanwick Road, Redland, Bristol
Recommended for commission by Walter S. Paul JP Bristol 25.08.1914 13, Herle Crescent, Clifton.
Had been lodging in Bristol for two years.
Joined Public Schools Battalion Posted Private Middlesex Public Schools Battalion
Temporary Commission as 2nd Lieutenant 29.09.1914
07.09.1914 27 years 5 months 5' 6 ½" 126lbs Chest 34 +2
Killed in action 07.12.1916 1/2nd Kings African Rifles
5.27pm 13/12/1916 Regret to inform you that Captain A. Caldicott 1/2nd Kings African Rifles killed in action December 7th. Next of kin R.B.Caldicott 4, Spencer Road, Coventry.
Report from the Coventry Graphic
Mr and Mrs R.B Caldicott of Coventry have received official information of the death of their son KAR's in action in German east Africa, early in the present month. The young officer who was 28 years old was educated at Bradfield College and immediately prior to the war was in a business establishment at Bristol. In the autumn of 1914 he was gazetted to the Loyal North Lancashire regiment, served at the front, was invalided home last Christmas and returned to the firing line in the summer. He had been in action several times before being killed. His Brother capt R.Caldicott is in the Motor transport Services and another brother capt J.Caldicott is in the Warwicks.
Alan Caldicott's name is on the War Memorial at See http://www.warmemorialpark.co.uk/ The park was opened by Earl Haig in 1927 and his plaque was probably paid for by his parents at a cost of 25 shillings, today £420. Thank you to Trevor Harkin for the above.
Above War Memorial Park, Coventry.
Above "1914 - 1918 THIS TREE WAS PLANTED TO THE MEMORY OF CAPT. A. CALDICOTT 2ND KING'S AFRICAN RIFLES 1925" War Memorial Park, Coventry.