Clifton Rugby Football Club History

Charles Anthony Langdon Richards
Charles Anthony Langdon Richards. Born 18th April 1911. Clifton College 1921-1929. He went on to play rugby for Gloucestershire. An Oxford Blue in 1932. He appeared in an England trial match North v South and became a reserve in the 1934 England v Ireland match.
C.A.L.Richards is the captain in this picture. Also in the picture are G.E.M.Jones, F.R.D.Corbett, H.G.W.Davies, H.G.V.Greer, R.E.Bonham-Carter, R.W.Owen, J.C.Sisson, P.T.W.James, J.H.V.Hall, R.J.H.Stephens, B.L.M.Tomlinson, J.H.H.Whitty, H.P.Maguire, C.R.Williams.
Above a 1928 photograph of the Clifton College rugby XV with Charles Richards as captain. This was one of the great Clifton College rugby sides. In this season they beat Richmond 13-5, Downside 19-3, Cheltenham 39-0, Blackheath 25-3, Marlborough 15-3 and Harlequins 25-3.
His father Thomas Langdon Richards was a Music Master at Clifton College from 1919-1930. He was sometimes Choirmaster at Buckland and St. Mary, Leigh Woods. His father died in 1946. His brother Claude Langdon Richard attended Clifton College from 1921-1924.
In 1929 Richards went to Brasenose College, Oxford.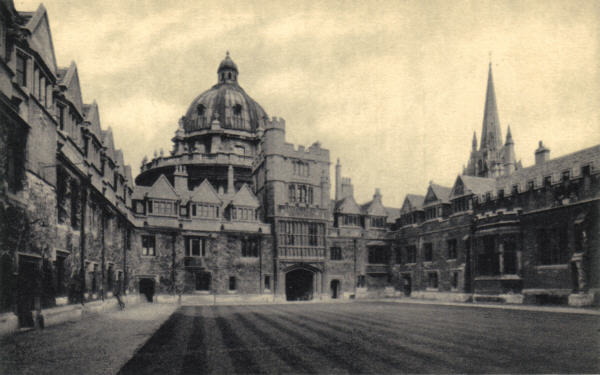 Above Brasenose College, Oxford
Charles Richards captained the first Clifton RFC Vacation XV on January 2nd 1929. This match was heralded in a London newspaper with the headline "Clifton Novelty". Just one quote from that article: "This is a decided innovation as public school games are little known in the provinces and Clifton are showing the way." This first vacation game was played at Eastfield
Above the Oxford University 1930 squad that toured France. Charles Richards is bottom right.
Above the Oxford team for the 1932 Varsity match. Charles Richards is in the middle. Oxford won 8-3
C.A.L.Richards is quoted in the Oxford University Centenary History book as saying about the Oxford full-back Owen-Smith "A wonderful asset we forwards had was the certain knowledge that our full-back, Tuppy Owen-Smith would cope with every crisis. I think that he was certainly the outstanding athlete of my Oxford days." Tuppy Owen-Smith went on to play 10 times for England, 3 times as captain. He was the only South African to have captained England.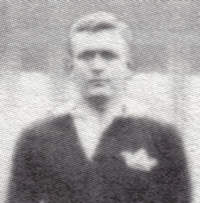 Above left close up of C.A.L.Richards from the 1932 Oxford team. Above right as captain of the 1929 Clifton College Rugby team.
Above programme cover and teamsheet from the 1932 Oxford v Cambridge match with Clifton RFCs Charles Richards. Oxford won 8-3
Above the 1932 Oxford XV with C.A.L.Ricards standing 2nd left.
Above action from the 1932 Varsity match. The caption read "The great Vivian Jenkins gets the ball away to his Oxford wing partner, S.L.Wade, despite having taken a tumble in the 1932 match".

Above Charles Richards from the 1933 Clifton XV photo
Charles Richards part of the Gloucestershire side that won the County Championship at Boscombe on February 3rd 1934 beating Hampshire 10-9
Played in an England trial for South v North on February 24th 1934. North won 18-0
He joined the Colonial Civil Service and was appointed to Uganda in 1934.
On June 13th 1938 his wife, Babs (nee Warren-Codrington) gave birth to a son, Christopher Robert Richards, at the European Hospital, Kampala, Uganda.
From 1939-41 he served as Major with the 7th King's African Rifles.
He served in Mauritius from 1941 to 1946. From then until 1950 he was a District Officer in Uganda. He was a Commissioner for Social Development in Tanganyika.
His son, Anthony John Warren Langdon Richards, was born on the 8th March 1942 in Curepipe, Mauritius. He now lives in South Africa.
He was Commissioner for Community Development in Uganda in 1953-54.
Resident, Buganda, October, 1954, to 1960. Minister of Local Government in Uganda in 1960-61, when he retired just before Uganda became independent.
In 1968 he was in the Borough Engineer Department of the Swindon Borough Council. C.M.G. in 1958.
In the 1978 Clifton College Register Richards is listed as living at 4 Oak Drive, Highworth, Wiltshire SN6 7BP.
He died in August 1996 in Swindon, Wiltshire, aged 85.